Hourly Rate Movers VS Flat Rate Movers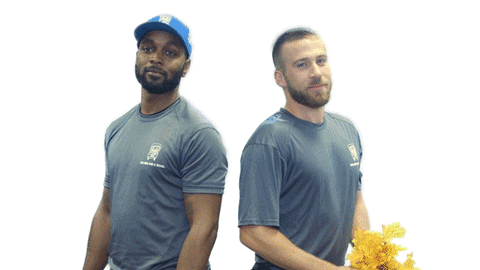 Hourly Rates vs. Flat Rates: What's the Difference, Pros & Cons, & Which One You Should ALWAYS Choose
When choosing a moving or #junk #removal #company, one of the biggest factors that differentiates one company from another is how a quote or final payment amount is calculated. Believe it or not, choosing the company that calculates their quotes one way or the other, or even a combination of the two, can truly benefit you as the customer.
Think of going to a barber or hair salon. You know what style you want so pick your service, and you have multiple barbers or stylists to choose from. One offers a flat rate of $100 for a shampoo, cut, color, and styles. The other stylist says they charge $25 an hour. The the third option is to pay $25 per hour, with a three hour minimum. Which would you choose?
There is a similar process when moving companies calculate their prices. We will explore each type, compare and contrast the pros and cons of each, and finally give your our opinion on which rate type you should generally choose.
HOURLY
An hourly service rate is fairly simple to understand. Usually a company will charge X amount of dollars for every hour they are performing the job. Say for example you are moving from a multi-level single family home to another, in different towns that are about an hour away from each other. The company you call quotes you at $150 per hour. Within that $150, all moving supplies are included (truck & gas/mileage, packing materials, movers to load, transport, and unload, insurance, etc). Given the size of the homes, one can figure loading and unloading may take up to 2.5 hours each, plus and hour transporting the items, totaling 6 hours of service time. This equates to 6 hours X $150/hr = $900.
FLAT - RATE
A flat rate is completely different than an hourly rate. Using the same example above, a company using a flat-rate calculation will factor in the locations of the two homes, the distance between them and exactly how much mileage and gas it will take to arrive, transport, and depart. This company will also factor in the amount of men it will take to complete this job in a timely manner plus any fees associated with truck use/rental, special or extra supplies, and/or any dump fees for items that need hauling. Because of all these factors, each company can differ on the amount of the actual quote due to these factors and there is no way to pre-estimate how much a quote will be.
HOURLY/FLAT - RATE
Some companies may choose to use a combination of the two rate types in order to quote a service. Using the same example, this company might say $150 per hour, with a 4 hour minimum. This means that you will automatically be paying $600 no matter how fast or slow the movers work, plus $150 for any additional hour after that. So, say that same job takes the movers 3 hours to complete. You would still be paying $600 for that job to be completed. A company that uses a combination of the two may also charge separately for truck use and for the amount of workers needed.
PROS AND CONS
There are pros and cons to every decision you make when choosing a company to work with. Using the barber example above, maybe your favorite stylist uses a flat rate for the entire service, or a rate for each individual service. Perhaps the hourly stylist is running a sale that gets you extra services. You will have to take into account what you actually need, as well as how much you are willing to pay
PROS
1. HOURLY
Hourly rates sound good. A company that quotes you $150 an hour for all supplies could be giving you a good deal. Say you just need help moving your first level one bedroom apartment to a ground floor storage facility. Chances are, it won't take that long to be completed. If the workers move fast, it could be finished in three hours and you've spent less that $500 for a professional moving company to move all your belongings.
2. FLAT - RATE
Flat rates are good because there is no guess work on neither the customer's part or the company's part. Every piece of the service that costs money can be explicitly dealt with in the contract and you won't be left wondering if you should've went with someone else. You will know upfront how much you will be paying, rather than not knowing until the end of the job. No matter how much time it takes for your movers to complete the job, you will not be charged more money. Plus, it gives your movers an incentive to compete the job quicker.
3. HOURLY/FLAT - RATE COMBO
The benefit of going with w company that uses this type of rate calculate is that you could save money depending on how many items you have an their weight. Say you do have a lot of items that need to be moved, but they are all lightweight boxes. You know that it will take your movers some time to load and unload, so the company's minimum seems more realistic or fair because you know upfront the least amount you will be spending.
Info graph comparing rates
CONS
1. HOURLY
The cons of using a company with an hourly rate are big, mainly because it leave the customer guessing at how much they will actually be paying. You may estimate that your single family to single family home move make take only 6 hours to complete, but realistically you have no idea what the company's final charge will be. Say for example the movers run into traffic on the way to your new home. You will be charged for all the time the movers are on the road. Also, if your home has a lot of heavy items or items that need to be packed, wrapped, assembled or disassembled, you will pay for every minute that the workers are on the job. Also, it gives your movers no reason to get a job finished in a timely manner because the longer they are working, the more money they will get paid, which means the more you will be paying at the end.
2. FLAT - RATE
The main con of using a flat rate service is that typically, the quoted amount might seem to be higher upfront. This is due to the company calculating all factors, including the trucks, mileage & gas, movers/haulers, supplies, etc. and taking into account anything that may arise while on the job.
3. HOURLY/FLAT - RATE
The con of a company that uses this type of calculation is that you are still left guessing the final amount that you will need to pay. If a company has a 3 hour minimum that the movers or haulers are only working for 3 hours, then you won't end up paying any more or less that what you may be expecting. However, if your movers take more than 3 hours, you will be paying more than the minimum AND be unsure of how long the movers will be there. And if your movers take less than the minimum you will still be paying at the same amount the company initially charged you for.
WHICH ONE SHOULD YOU CHOOSE?
In our opinion, it makes the best sense for the customer and the company to be on the same page prior to beginning a job. This means that we think that choosing a company using a flat rate is much more beneficial to both parties because it takes out the guess work by the customers and it gives your workers a reason to finish efficiently.
Every company should be honest and show integrity that's why it is important to build a relationship with your local movers or junk Removal movers because they will give you a honest quote and sometimes give you great deals, when it comes time for you to get things moved that company you built a relationship with will look out for you especially if your a repeat customer. Trust works both ways some companies go through people trying to take advantage of them by not being honest about the amount of work that needs to be done or leaving out important details that could effect the initial quote just to get a lower cost but some people do not realize that the companies have to eat those cost if its not caught in time most people are looking for a deal but not being honest is the worse way to try to get one, So be honest about the details and If the company has high integrity they will be honest with you.
How to decide on the right Junk removal service or Moving company to use?
To determine the best junk Removal company or Moving company to go with, you must ask a few simple questions. The first question to ask is if your movers trained and or experienced. If they are trained and experienced people working on your project, it is less likely for there to be any accidental damage to your property. It is also important check licenses and insurance coverage. Another question to ask is if your movers strong enough to lift the items you need moved or removed. The reasoning behind this is you might be taking a risk with guy who may be experienced in moving but maybe not able to lift heavy and large item that requires a bit of muscle along with experience to move. Something else you might want to inquire about is if there are any hidden fees. It is usually better to try to always get a flat rate to avoid unexpected and compiling costs.
How Much Does it Cost to Haul?
When pricing out a hauling company, it is important to understand the process of a hauling job. First, a hauling company will want to know what the specific item is and/or how many total items need to hauled. A company will also want to know the various types of items that you are asking to be removed. Some companies may up charge or refuse to haul hazardous materials. The cost may also fluctuate based on the weight of single items and how many workers it will take to safely handle and remove them. Next, you will be asked about the location of the items in the home and if there are steps, hills, direct truck access, or any other requirements, such as time and date constraints, weather related damage, and the need for special gear (i.e. flood damage, septic issues, etc.). Lastly, your hauling company will want to know where you are in relation to the nearest dumping facility in order to safely transport the items out of the area.
Hauling companies specialize in knowing how to dispose of your items and their related costs. We suggest that you do not call a moving service for a hauling job because movers price jobs based on moving items from one location to another location (i.e. house to house). Haulers specialize in removing items from your household knowing exactly how much it will cost to dispose of those items. Therefore, a moving company may overprice your quote because they are unsure of specific disposal fees. Average cost of items needed to be hauled with out stairs or rough terrain
*Refrigerators less than 250 pounds = $150
*up right Pianos = $450
*Safes less than 800 pounds = $650
*Refrigerators over 250 = $250
*leather Sectionals = $215
*sofas = $135
*recliner sofas = $150
*old T.v = $125
*Hot Tub = $800
*dressers under 200 pounds = $125
*lawn mowers = $100
*Stoves = $150
*bed = $100
*mattress = $150
Please read fine print and be sure to consider when deciding hourly vs flat rate that with hourly prices that it can creep up on you because its not about how long you think the job should take its about how long it actually takes the movers to finish the job.