Junk Removal near Winchester Virginia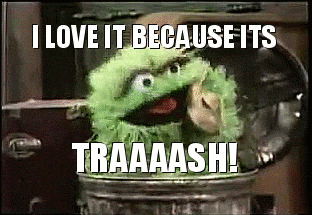 We serviced many areas but we are located near Winchester Virginia. Winchester Virginia is known for its great importance during the civil war. The Winchester area became the scene of six battles during the civil war and in Winchester, the flags changed at least seventy times during the four-year conflict. General Thomas Stonewall Jackson demonstrated his military leadership in the valley campaign, so with all this history in this town it's important to keep it clean it's important to keep the junk off the streets and getting rid of any eyesores near these phenomenal historic buildings is a must. If you have not visited Winchester Virginia its something you should put on your list of things to do! We as representatives of the #Winchester #Virginia community we should all work very hard to keep it beautiful so that we can provide great first impressions. Why is this important? The answer is simple so we can "GROW" growing as a community is important, the more people the more businesses, the more businesses, the more jobs, the more jobs the more money.let's face it though nobody's going to want to come live in a community that's filled with junk and trash so this is why you call your local junk removal companies to clear these problems out. The old Town Mall is one of the most beautiful places to visit in our town. We want to provide a great experience for Taurus when they come and visit the area and we do get a lot of tourists because of a big event that happens every year in Winchester, "#Apple blossom" thousands upon thousands of people come to see this special event the parade the circus the carnivals people come from all over to see these things. The grand parade is always a sight to see: they're dancing, there's singing, there are celebrities that are in the parade, and it's just a good time for families and friends to gather together and enjoy! Let's not forget about the wine festival what delicious wines & great conversation with great people. With all these special events happening within the area it is extremely important that the area looks immaculate. Some other great places to visit in Winchester Virginia is the "Wine Mill" located at 135 featherbed Lane Winchester Virginia 22601 with great tasting sweet elegant wines with a beautiful atmosphere and an extraordinary event space 16 ft custom design wood table, a lavishly designed space and Owners with exceptional taste in wine and luxury. These are just a few great things to do in this historic area. There are a lot more places in Winchester to visit.
Front Royal Virginia
We also service the #Front #Royal #Virginia #area
"Front Royal historic district includes 523 individual resources of domestic and commercial structures" during the first three decades of existence the town develop organically from a frontier crossroad into a formal Court House town. Near #Front #Royal you will also find Luray. "The town of luray was officially established by the act of general assembly on February 6th, 1812. Luray is a stunning historic town as well and well known for the Luray #caverns. #Luray caverns have drawn many visitors since the founding in 1878. Very beautiful cave and sights. We have to keep these areas clean and get rid of any junk the takes away from these beautiful historic areas. With all this history around waiting to be seen and enjoyed and appreciated it's my duty to make aware of the importance of junk removal near these areas I personally enjoy the history of these towns and the many other local historic towns and it's my job to keep it clean and beautiful as it is. You do not want to take away the beauty of something by just having eyesores around that could give off the wrong impressions this is why it is important when you see debris when you see random furniture being dumped on the side of the road or anything that can hinder the potential growth of the area you call Hulk Haulers VA. We care we take the time out to visit these places and establishments and we want to see these areas grow so that we can gain more capital for these areas to preserve this history and also to provide more jobs and upgrades to the roads and landscapes of these areas. Let's make great first impressions together because together is the only way we can make a difference!!
Other important Virginia areas include Berryville, VA, Leesburg, VA and other areas in Loudoun County, VA, as well as Manassas and other areas in Prince William County.
There are many historic areas in the Prince William County area. Manassas is home to a famous civil war battlefield and has many nearby towns with large landmarks and public areas. If you are looking for junk removal in Manassas or junk removal in the Manassas area, Hulk Haulers VA is able to get it done for you.
Junk removal and how it can benefit property managers
Junk removal community property managers in a number of different ways, when your landscape is clean it looks more professional therefore drawing in more clientele to your properties, but if you're managing over a hundred units keeping your landscape clean can be a difficult task. There's always going to be tenants that don't abide by all the rules and instead of dumping items in the dumpster they dump items around the dumpster and this could be due to overflow during the week, or It can just be due to pure laziness either way you need your property maintained and professional, you as the property manager don't have time to get those items removed or into the dumpsters that's why you contact junk removal companies and you set up a contract for them to come out and maintain that confusion. Why take on another headache we are sure when it comes to maintaining properties filled with 100 tenants or more things can be stressful. So again call a trust worthy junk removal company to get a price for managing the landscape of the property.
What is the cost of a Junk removal service?
The cost of a junk removal service can vary it just depends on the quantity of items the weight of the items and how much labor is determined that is needed to get the job done. Consider that these companies are providing a physical labor so the more stuff or the heavier the more costly it will be. The average price to get a #couch removed, depending on the weight and the amount of stairs, is between $150 to $175. If you have a small garage full of junk that needs to be removed you're in the range of $500 to $650 depending on the weight of the items. If you have a medium size garage that has junk that needs to be removed the price can range from $650 to $800 depending on the weight of the items. If you have a large garage full of junk that needs to be removed the price can range from $800 to $1500 depending on the weight of the items! Hopefully that can help you prepare for the cost of your junk removal. Prices are different in different areas. The prices listed are based in the #Virginia area.
If you need junk removed from a #demolition site then the price will be based on the square footage and condition of the materials.
Will Junk removal companies remove junk from a #flooded basement?
Yes! Junk removal companies are able to remove junk from a basement due to flooding. Whether it is storm related or septic related, the right junk removal company can get the job done. The cost of this type of junk removal greatly depends on the source of the flooding and if there are hazardous materials involved. The removal of hazardous materials requires the safe handling of any materials that can either be damaging to the environment or materials that have the potential to interfere with the health and safety of those moving the items. In this case, special equipment must be used in order to get these items transported to the correct #disposal facilities.
Will Junk removal companies demo and remove junk from a fire related incident?
Yes, junk removal companies can also demo and remove junk and debris from fire related incidents. Again the cost will greatly depend on the amount of debris and the #hazardous nature of burning/burned materials. The #haulers will know exactly how these materials must be taken out, #loaded, #transported, and #dumped to the corresponding facilities. Don't risk smoke inhalation by doing the hauling yourself. Call haulers/junk removers to get the job done right.
Typically in the #Winchester #Virginia and #Stephens #City area, the cost of hauling hazardous materials, such as fire debris, septic or storm related flooding, chemical materials, and others can greatly vary. Factoring in the size of the structure, the type, size, and quantity of the hazardous materials, plus the skilled labor to adequately and properly remove the materials in a safe and timely manner, these jobs start anywhere from a few thousand to tens of thousands.
Hulk Haulers VA is just one call away! Don't hesitate to call us for any kind of junk removal or #demolition services!
What is drive up pick up Junk Removal Service in #Winchester #VA
We do offer $125.00 drive up & pick up junk removal services on every Friday limited to two pieces of furniture per house hold. Weight needs to be under 200 pounds to qualify for this service. This does not include labor so you will need to have help to load these items on to our trucks. We offer this service to the local areas includes Winchester Virginia, Stephens City Virginia, Front Royal Virginia, Strasburg Virginia, Linden Virginia, Marshall Virginia, Middletown Virginia, Manassas Virginia. Please call before the following Friday that you would like this service 540-860-0276!
Should I call a junk removal service for property damage?
Unfortunately, there may be times when our homes become damaged due to weather and other natural disasters, accidents, and unforeseen circumstances. #Flood #damage, #fire #damage, #mold, vandalism and other issues may prompt the need to clear out debris, especially when the environment is unsafe. A junk removal service will be able to verbally guide you through the process of safely disposing items in unsafe areas and then enlist a team of #haulers who can meticulously pack and dispose of your damaged items.
How do haulers determine cost of bigger jobs?
Haulers determine cost based on a few things, such as the weight of each individual item, time, the amount of items you have, the location of the items and the difficulty of the job.
Weight-The weight of the items are the most important. The weight of the item will determine how much labor is needed and/or special tools needed to complete the task.
Time-The second most important factor in an estimated cost is time. There are different aspects of how time affects cost. First, jobs that are short notice and that require immediate attention may cost more because of scheduling issues. It is usually better to schedule in advance to lock in your rate. How much time it will take to complete the job is also an aspect of how time affects cost. Multiple large items that require multiple men to carry will inherently take longer to load than smaller , one man items. This will increase your cost because of labor and Location There are also multiple aspects of how location can affect the cost of your move. The location of the job, as in the physical location of the building where the items are located will play a role in your estimated cost. If your items need to be hauled to a dump or landfill, the proximity of your location to the landfill will affect the cost. Also, if the junk removal company you call is not local to your area or the landfill, your cost could also be increased to cover gas, out of town dump fees, and other costs. Lastly, if the location of the actual item in your home is up or down steps, in a small area, or in a place that may be hard or not possible to access directly by a loading truck, your cost may be increased due to the increased labor. The amount of items will greatly affect the cost of your quote. A single #mattress will decrease your quote because of the limited amount of men required to pick it up and carry it. However, job that requires a mattress, bed frame, safe, refrigerator, washer/dryer, and a piano be moved will cost much more because of how it affects how much time it will take. Difficulty-Lastly, the difficulty of a hauling job is affected by all other key factors that will increase or decrease your quote. The weight of the items, the time it takes to reach the location and where the items are stored, will all affect your hauler's labor cost. Other aspects of difficulty could include the ability to access the item, special tools needed, or any special requirements or requests by customers (such as indirect access to items, rough terrain, wet ground, or taking off shoes).
What should i do if i have no where to dump junk but have help?If
you have #junk that needs removal and have the help from others, but you DON'T have the means to transport the junk or a close dump facility, a great option is to use #dumpster #rental #services. Imagine you're moving and need to get rid of items, but you're just not finished dividing up what you're taking or tossing. You can rent a dumpster for a week or more and take your time with sifting through your belongings. There can be great benefits to using a dumpster rental service, like #saving #money if you have the muscle to dump the items. Then instead of #hiring a crew that can be costly, you can potentially cut costs by having a #local #hauling #company drop a #dumpster to your home and or #commercial #property and pick it up when your done. No job is too big or to small as there are 15 yard dumpsters to 20 yard dumpsters and more!
Conclusion
The cost of junk removal is going to vary based on a number of factors. The type of items, locations of the items, environment of the items, as well as the special equipment needed and fees associated with dumping are all major contributors to the amount you are quoted for. Using a licensed and insured hauling company will ensure that you will be covered for damages that happen during the #hauling work and give you peace of mind about using a company that is serious and enthusiastic about getting your item hauled. You can also be confident you are getting a fair price and your haulers near you Should know what they are doing.